"We are thrilled to have this new Phase of Sacumen!"
In 2015, Sacumen embarked on it's journey and began operating from a small office in Bangalore as a part of Clarion Technologies. This year, Sacumen employees were all set to move to a bigger office in order to accommodate the additional staff, as it grew.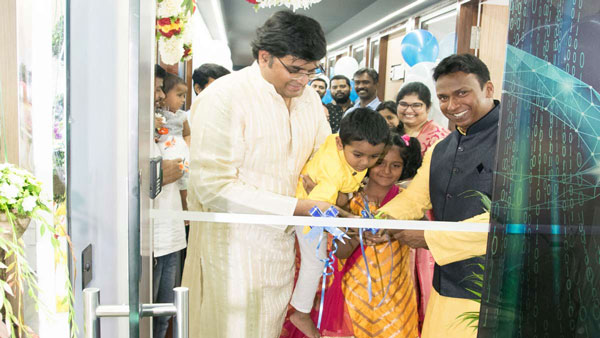 On 24th October 2019, we inaugurated our new office. With the rapid growth of the organization, Sacumen needed to have a bigger space and required expansion.
The new office of Sacumen was inaugurated by our management team along with the employees and their families. The office showcased the milestone achievement of the company. To make this occasion even more memorable, a small celebration took place.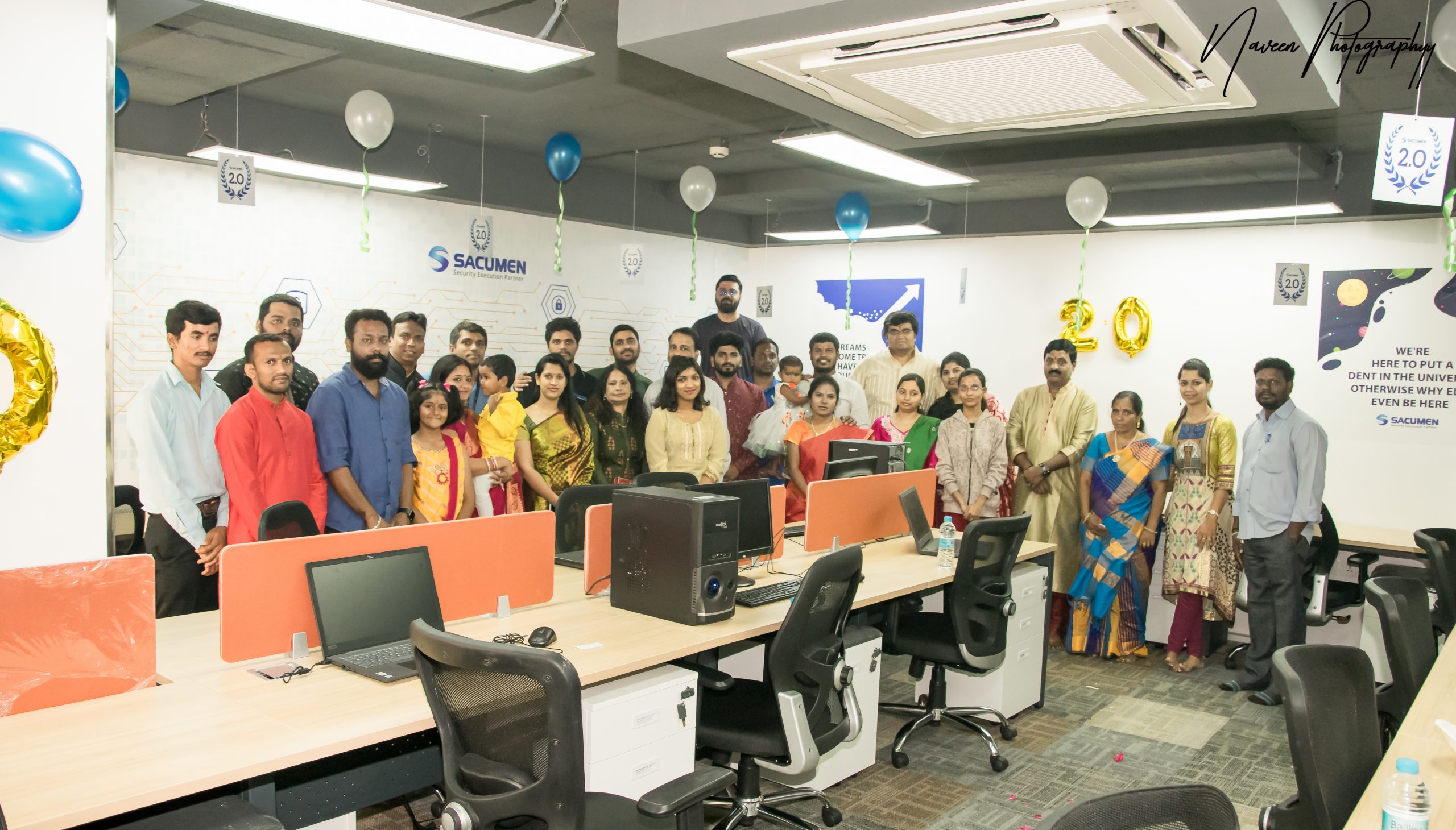 The preparations started a few days before the grand inauguration, with the entire team working tirelessly to keep all the things in place. On the eve of the opening, the entire team put in huge efforts to have the decorations in place with Sacumen's theme color. Team members started walking in around 10:00 a.m. and were ecstatic about the grand opening. The mood was festive with a general excitement in the air.
It began with the CEO's ribbon-cutting ceremony that visualized this day from the time the company began back in 2015. Then it was followed by a speech from the CEO-Nitesh Sinha regarding the growth of the company, future plans, employee appreciation, and general announcements.