We do not certify Cyber security products. We build Compliance capabilities within Cyber security products.
What we do





Product Capabilities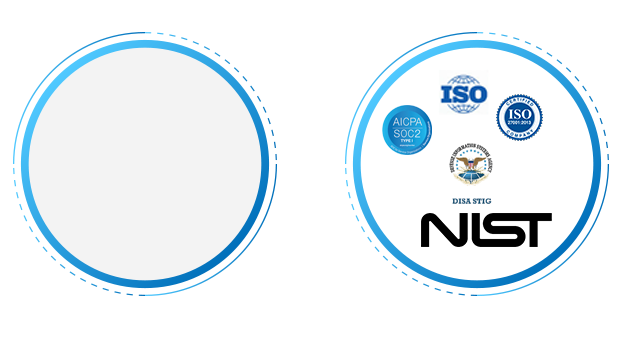 Product Capabilities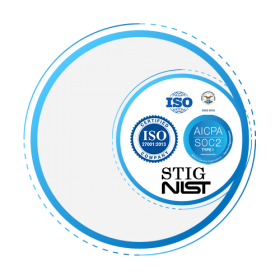 Benefits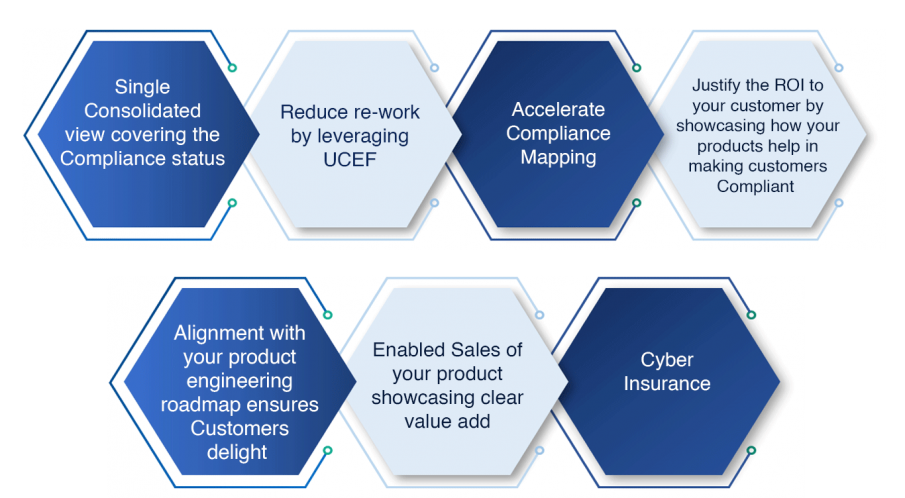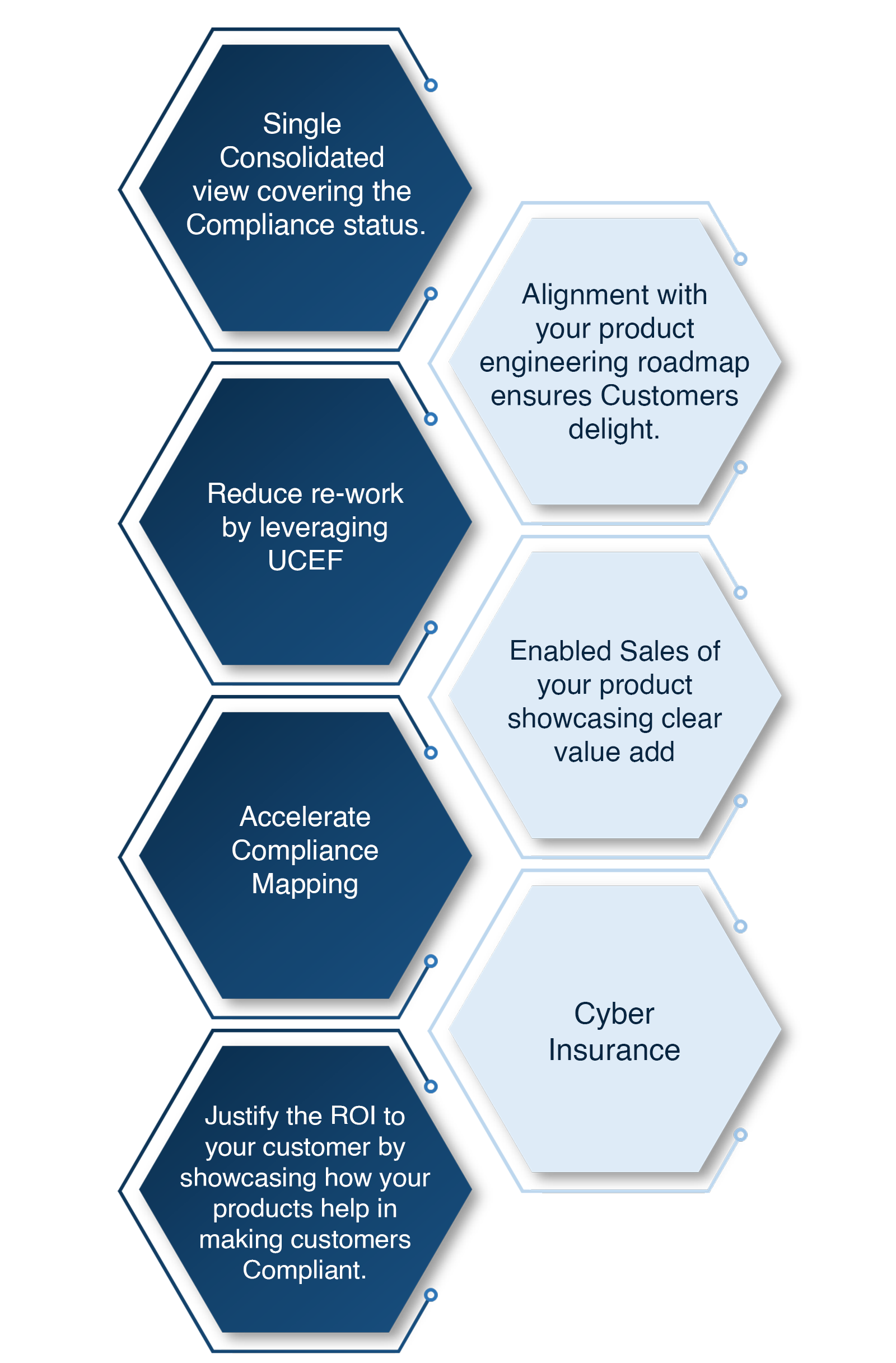 Product Compliance Engineering
Built Compliance capabilities into our client's product to ensure that the product performs review of IT infrastructure components and depict the Compliance status according to in-scope Regulatory Standards.
IT Infrastructure components: Firewalls (Cisco, Palo Alto, Juniper, CheckPoint, Operating Systems (Windows) and Cloud platforms (AWS).
Regulatory Standards: ISO, PCI DSS, HITRUST, HIPAA, GDPR, CIS Benchmark, SOX, DISA STIG, NIST.

Unified Compliance Engineering Framework
Leveraged Sacumen's unique UCEF framework (that contains unique statements compiling all the requirements of in-scope regulatory standards) to fast-track compliance mapping.

Compliance Visualization
A digital dashboard is built for security products to visualize the compliance status of domains, which is assessed by the product.

Zero Trust Assessment
Performed assessment and created roadmap to build zero trust capabilities in Cyber security product using zero trust architecture.

Compliance Recertification
Built a Compliance Recertification program to track product changes as well as regulatory changes and created a roadmap to update the compliance capabilities in the product.
Testimonials
We embarked on the journey of revamping how we build and support connectors. Sacumen helped us achieve this by building a connector as a service framework at a much faster pace, predictability, and good quality.

EVP & CTO
Leading Data Protection Platform
Sacumen's specialization in Connectors development brought deeper know-how of the target systems and helped us build connectors meeting our requirements.

VP, Products
Cyber Security Ratings Company
Partnered with Sacumen to deliver multiple connectors in a very short time and were impressed by their delivery and commitment.
Senior Director Engineering
Leading Open Source IAM Company