Customer
Customer is a leading airliner in gulf region serving over a million customers daily. They have a multi-platform environment that provides the ease of use, visibility, continuous monitoring and investigation tools that their staff from all departments need to do their jobs optimally.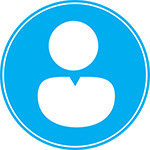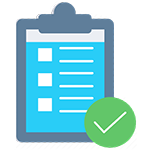 Requirement
Customer requested for the integration of their multi-domain Exchange servers that had multiple databases, with their Identity & Access Management solution so that they can seamlessly automate mailbox management of all departments across the geography through single workflow.
Our Solution
Sacumen addressed the client's requirement through its unique Connector Factory Model and Program Management for Connectors.
Existing Connectors Support matrix was created covering details such as currently supported versions for each Connector, application release roadmap, re-certification plan, identification of EOL for application versions. Also, the client's IAM product release roadmap was analyzed and aligned with the Connectors support matrix.
Connector factory model was applied for new Connectors development with a plan for endpoint acquisition, licensing, infrastructure.
Build the partnership ( wherever possible) on behalf of the client with the target applications
Built the templates for requirement gathering and design for new Connector development
Refined the Re-certification process covering the approval process and metrics
Key Highlights of the Engagement were:
Partnership management on behalf of our client
Connector factory model applied for new Connectors development
Program management for proactive planning, implementation and re-certification
Business Benefits
70% reduction in bandwidth to acquire the 3rd party application/endpoint
Faster time to market – up to 30% reduction in time
35% cost savings by using our Connector Factory Model
Ability to re-purpose your team to focus on core product
Reduction in customer support issues
Connectors up to date
Predictability in output & cost per Connector
The building of a standardized approach for Connectors development and support
Key Highlights of the Engagement were:
Partnership management on behalf of our client
Connector factory model applied for new Connectors development
Program management for proactive planning, implementation and re-certification