OTHER CONNECTOR FACTORY MODEL CASE STUDY
Customer and Background
Customer is a leading SIEM solution provider.
They provide a platform for companies to aggregate and act upon Threat Intelligence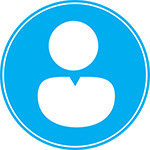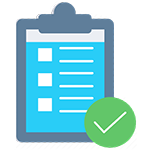 Requirement
The customer was looking for a partner to help them build new Connectors as well as support their existing set of Connectors. The existing set of Connectors were in different categories such as Cloud Applications, Cloud Monitoring, Ticketing Systems, Web Security, Endpoint Protection, etc.
Our Solution
Sacumen addressed the client's requirements through it's unique Connector Factory Model and Program Management for Connectors.
Existing Connectors Support matrix was created covering details such as current supported versions for each connector, application release roadmap, re-certification plan, identification of EOL for application versions. Also the client's SIEM product release roadmap was analyzed and aligned with the Connectors support matrix.
Connector Factory Model was applied for new connectors development with a plan for endpoint acquisition, licensing, infrastructure.
Build the partnership (wherever possible) on behalf of the client with the target applications
Built the templates for requirements gathering and design for new Connector development
Refined the Re-certification process covering the approval process and metrics
Key Highlights of the Engagement were:
Partnership management on behalf of our client
Connector factory model applied for new connectors development
Program management for proactive planning, implementation and re-certification
Business Benefits
70% reduction in bandwidth to acquire the 3rd party application/endpoint
Faster time to market–up to 40% reduction in time
40% cost savings by using our connector factory model
Ability to repurpose your team to focus on core product
Reduction in customer support issues
Connectors up to date
Predictability in output & cost per connector
Building of standardized approach for connectors development and support