Understanding the business challenges to help clients develop innovative security products makes Sacumen a niche IT services partner in Bangalore at GoodFirms.
Overview:
Incorporated in 2015 and based in Bangalore, Karnataka, Sacumen specializes in serving security product companies. The professionals work with 50+ security product businesses such as Palo Alto Networks, Varonis, Symantec, AlienVault, ThreatConnect, IBM, CA Technologies, and others in the Product Engineering field, Connector Development, and Connector Support.
Security product organizations face ever-evolving security hurdles in a competitive market and emerging business dynamics. Sacumen's mission and vision is to be the foremost global security product engineering and services agency by encouraging its client to stay ahead of the curve by presenting innovative security solutions and introducing information security as a promoter and differentiator for the clients to produce more excellent value for their users.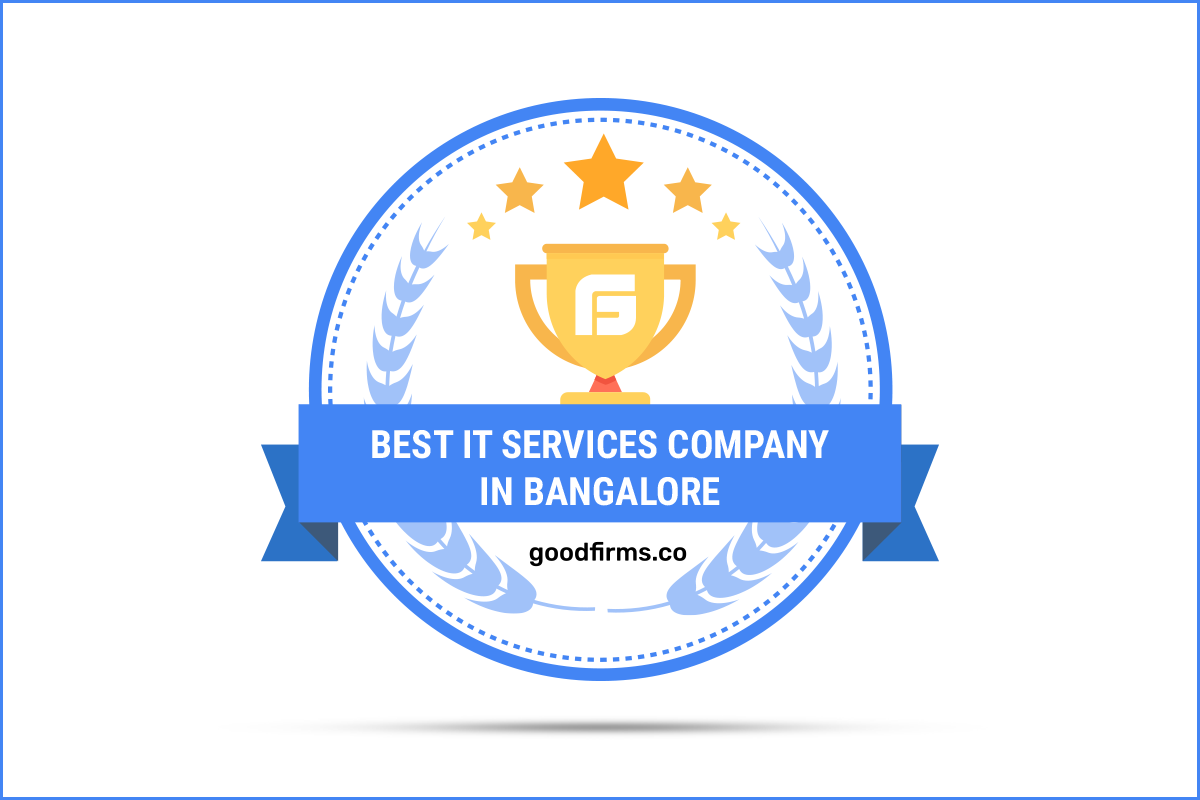 Moreover, Sacumen is backed by Clarion Venture partners that focus on angel and seed funding for IT services and consulting companies in the enterprise technology services domain. They administer the funds and a unique incubation design to take care of some of the fundamental challenges that all startups and evolving companies face regarding resourcing, infrastructure, sales, marketing, and finance.
GoodFirms' Research Process:
GoodFirms, B2B reviews, and online investigation portal – encourage tech service providers to discover & support software products & services. It helps them steer an unending list of service sections with validated reviews and research papers to get the right business associate.
Likewise, GoodFirms evaluated Sacumen and concluded that with robust solutions and services, the firm secures a position amongst the IT services categories in Bangalore at GoodFirms.
Moreover, the research team also concluded that Sacumen would soon be listed as one of the top IT service providers at GoodFirms.
Below is the summary from the evaluation report made by the GoodFirms research team.
The organization has built 750+ connectors in IAM, SIEM, Ticketing Systems, Cloud Applications, Incident Response, Cloud Monitoring, Threat Intelligence Feed, and many others.
Sacumen has earned awards & recognitions – It has gained the Cyber Defense Magazine Award in the "hot agency in cyber security product engineering services" category. Moreover, it also has been recognized as "The 5 most trusted cyber security companies to watch" by InsightsSuccess.
The professional team at Sacumen is well-versed that security product companies grapple with multiple hurdles in product engineering. They know that typical challenges are faster market time, pivot more rapidly, diverse skills elements, and scale up and down as needed. Sacumen has been at the vanguard of working with security product agencies to address these challenges.
The group develops customized solutions through extended skills in QA, UX/UI, Mobility, Custom application development with different frameworks and languages. They provide product guarantees through specialized testing services such as Automation, Performance, User experience, and API level testing.
Thus, backed by a team of professionals rendering robust IT solutions endows Sacumen to lead as one of the top IT services businesses in Bangalore at GoodFirms.
Moreover, the experts' team is well-versed that security product companies have faced an ongoing challenge to keep pace in building integrations with brand-new 3rd party products and the existing integration Connectors. In common, each security product enterprise requires making 150-200 Connectors that help enhance the abilities of clients' products. The clients call it a "required evil"!
The experts' team provides technical support for the support requests and defects related to the advanced connector as reported by clients or their users through E-mail or ticket management system.
In addition to this, the professionals strive to fix the bugs/defects in developed Connectors and release the fixed Connector as per the release management method. They also re-certify the Connectors against one major rise of clients' products and one major upgrade of the target product.
Moreover, the experts are always ready to help and support clients with services such as –
● Helping customers focus on their core activities.
● The team strives to reduce management overhead.
● Sacumen's extensive partner ecosystem ensures that the product licenses and API documentation are ready as and when required.
● They try to make clients' users happy through prompt support and availability.
● The team helps clients improve efficiency and provide them higher resource flexibility and cost optimization.
Thus, backed by such expert IT professionals rendering robust services makes GoodFirms researchers believe that Sacumen would soon grab a secure position amongst the top IT service and solution providers at GoodFirms.
About GoodFirms
Washington, D.C.-based GoodFirms is a maverick B2B research and reviews firm that aligns its efforts in finding IT service agencies delivering unparalleled services to its clients. GoodFirms' extensive research process ranks the companies, boosts their online reputation, and helps service seekers pick the right technology partner that meets their business needs.
About the Author

Working as a Content Writer at GoodFirms, Anna Stark bridges the gap between service seekers and service providers. Anna's dominant role lingers to form every company's achievement and critical attributes into words. She strongly believes in the charm of words and equips new approaches that work, always with concepts, something new to create, and something unique to enhance the firm's identity.