International Women's Day 2023 Celebration at Sacumen
International Women's Day is celebrated globally on March 8th every year to honour the achievements and contributions of women throughout history.
Sacumen recognizes the progress women have made in various fields and continues to break the ceiling. We propagate the idea of equal opportunity and equal pay to women. We have also been awarded as 'A great place to work." In this blog post, we want to highlight the importance of Women's Day and how we celebrated this special day by recognizing women at our workplace.
At Sacumen, we believe in creating an inclusive workplace that values diversity and empowers women to succeed. In honour of International Women's Day, we organized a special out-of-office lunch for all our female employees. This was an opportunity for us to acknowledge our female employees, hard work and dedication and show them how much we appreciate their contribution to our company's success. Such outings enhance communication and build connections within the organization.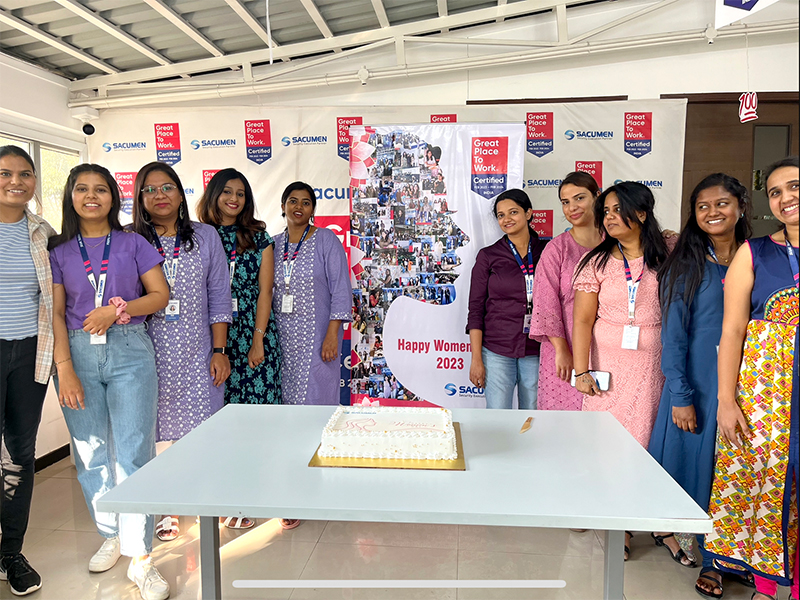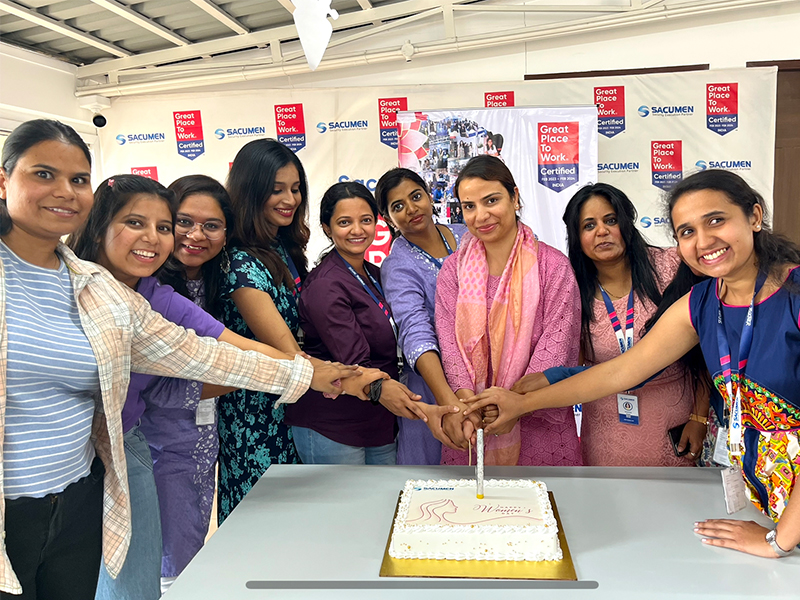 In addition, we also planned an in-house cake-cutting ceremony to celebrate the occasion. Nitesh Sinha, CEO Sacumen graced the event with his presence and recognized women working in our organization. This was a fun way to celebrate the day and to come together as a team to show our support for each other. We understand that work can be stressful, and sometimes we all need a break. Therefore, we also planned some fun activities for our female employees both in-house and our women colleagues working remotely joined us online. The activities included a treasure hunt, a ramp walk, and a dance challenge. These activities not only helped them relax but also create a sense of camaraderie among them.
We hope that this special day will inspire all our female employees to continue to work hard, be confident, and pursue their dreams!
Happy Women's Day!