Nothing feels better than being at home, right? Working at Sacumen makes me feel AT HOME.
On a journey of Self Discovery
Before I joined Sacumen, I had a challenging professional journey. Working for an MNC initially raised my expectations. Although the work seemed enjoyable initially, it quickly fell into a routine and there was no growth. What you see is often not the reality, and whatever is real, you don't really see. Even after 5.5 years of working, I did not see much growth in me.
On the other hand, since day one at Sacumen, I've been a different person. I've become a better version of me who is more than capable of accomplishing things. I always had that adrenaline rush to take up challenges, but I never got the chance before. Every single day is a new challenge. There are new projects to work on, new prospects to advance, and new learning to discover. My last six months with Sacumen has been an enjoyable learning experience. I've learned a lot of new skills and concepts along with and under the guidance of very talented people.
At Sacumen effective team communication makes you feel at home
My experience and journey with Sacumen have altered me, my thoughts, and my entire outlook on startups. The culture of this organization inspires and motivates me greatly. Even while working from home, I have been able to have the best communication line with my colleagues. And it is a two-way street.
My colleagues are friendly, kind, and supportive. There is not a day when I feel like I'm relatively new here. Working at a new place can be really hard because getting comfortable with the team, the managers and the work can be a tough challenge. Initially, it was difficult for me too because I came from a banking products background and had little knowledge of the products Sacumen offers. But the daily learning, a little push from my teammates, and our leader Nitesh himself, have been immensely motivating.
My time at Sacumen, right from the start, reflects "a place where your work speaks." I had a very rich onboarding experience. The interview process gave me a flavor of the organization- I met individuals across functions and roles. When I joined the company, I realized that Sacumen's culture is far from the stereotype of male-dominance. Instead, it is a place where every individual is appreciated for their role. The diversity of each individual is honored, and performance is respected.
Sacumenites have been my steadfast supporters. Deepak is an experienced developer in my team who consistently pushes me to be on the forefront with clients and defends my opinions and ideas. Similarly, Ram is a Q/A expert who is always available to help me figure out my predicament, no matter how difficult it is. It's great to work with such wonderful people. In fact, the people in charge are always thinking about how each person can grow. When I have a good idea, Nitesh is always there to back me up with a great suggestion.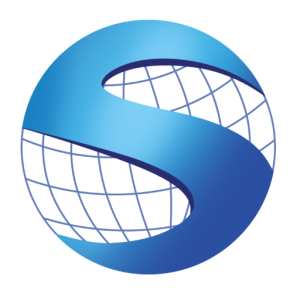 I prefer to do my work from home. Although adapting to the hybrid work culture was a little difficult for me, it has given me great flexibility. I enjoy my coastal location and my safe haven, i.e., home. Therefore, the ability to work from home is a boost to my productivity. It saves me a lot of time and allows me to spend more time with my family. Intermittent visits to our Bangalore office, on the other hand, are enriching and a lot of fun as well.
And then there are our online fun sessions. I totally love them! I recall the last time the company organized Zumba lessons. It was amazing to see everyone in the company dancing together. Seeing the CEO having fun with all of us is a highlight for me. In short, the hybrid arrangement helps me focus better, as the short breaks enable frequent rejuvenation.
As an all-rounder, I am responsible for completing my tasks effectively and on time. I am empowered to respond to clients in my manager's absence. That is the kind of trust my leaders have placed in me.
Opportunities never run out @Sacumen
Like most people, I have a lot of dreams and goals in my life. I've always wanted to be a leader, but I didn't get the opportunity due to limited possibilities in my prior jobs. At Sacumen, I am relishing a very different experience. I began my journey as a Senior Q/A, but working here has helped me explore numerous learning avenues, ranging from Python language to KP training. And I'm looking forward to many more such opportunities.
Managing clients and teams is what my heart always desired. At Sacumen, my performance has been recognized and I have already been assigned to lead a team. This is why I claim that Sacumen values its people more than anything else. It has provided me with the opportunity that I had coveted for years in my profession.
This trust encourages me to be myself. It helps me grow. The new found confidence earned me the "Player of the Series" award. It was a complete and very pleasant surprise when it came my way suddenly.
As the old adage goes — 'the fruit of hard work is always good and sweet'.
And I can say, I have tasted it.
Remember, if you can dream of something, you can achieve it too. This is what I have learned in my journey with Sacumen.